2022
Reality Rally's Amazing Race in and abouts in Old Town, Temecula, May 7, 6AM-12PM: This is a charity event in which teams of 1 TV reality star and 3 locals participate in an Amazing Race style of fun & inclusive obstacles, see RealityRally.com . The entire Rally spans 3 days with the race occuring on Saturday. This is a big event, and GTARC is offering communications support at several of the stations along the race route. Bring your handheld 2meter transceiver, and your cell phone. Contact Paul Miller, ki6zzc@gmail.com , or other board member if interested in helping.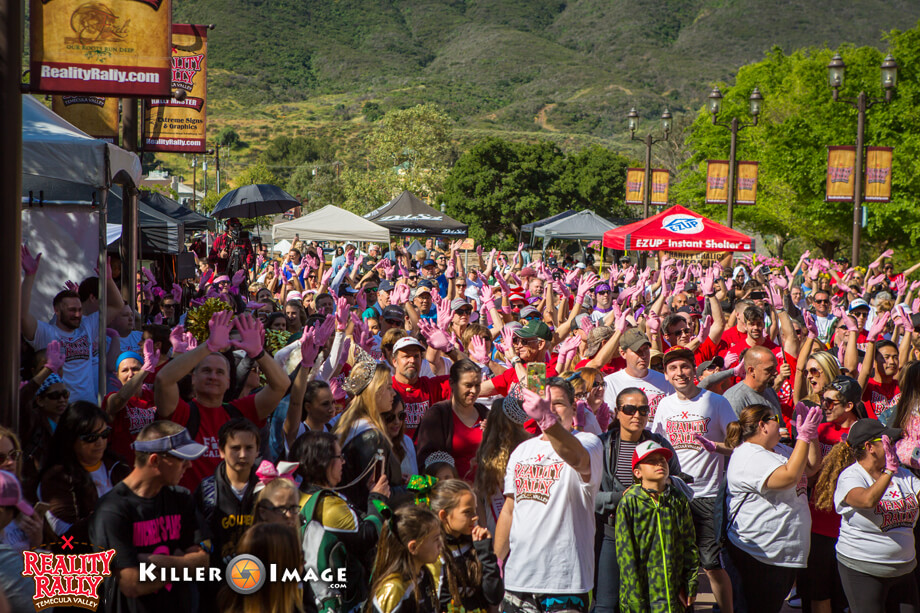 ---
2022 ARRL Field Day: June 25-26, 11AM-1:59PM(Sunday). Tentatively scheduled for Saturday only at Fusion Christian Church. Set weekend aside and learn how to contest,"Dx'ing" . All welcome. Talk to people across US and around globe maybe. We are still planning it. Contact any board member if you wish to help.
---
In Progress, still accepting new students: Mark Harnetiaux is hosting a 7-week technician license class on Mondays, 6-9, starting 3-7-2022 with test on 5-2-2022.  VE's will be needed.  Fusion Church on 26770 Ynez Ct, Temecula.   Had 8 newbie students and 1 reviewing student for first class. Please contact Mark, n6wbc.mark@gmail.com , if you want to attend.
---
Past Events
Attendance approx 14+4 Zoom: Tuesday, March 22, GTARC meeting at the Assistance League where Adam Roser a Meteorologist with the U.S. National Weather Service will be in-person to speak on the role of Amateur Radio's involvement with their Skywarn Spotter program.   His portion of the meeting is planned to start at 7:30 PM.  Our business portion of our meeting will follow Adam's presentation. There may be an opportunity to have your HTs programmed at the meeting thanks to Mark Harnetiaux if he is available.  If you have a programming cable for your HT please bring it with you. 
---
Postponed due to venue schedule conflict: Board / Membership 2022 Planning Meeting at Fusion Christian Church…
Saturday, March 26, Starts at 9am.  Ends around 12ish. Everyone should come who wants to be an active Ham. Will review the classes and experience needed to become a Radio Operator (RADO). This is a goal of our club .  After that, Judy Miller will do a talk on the importance of EMCOMM in today's world situation.  Then we will have pizza, courtesy of GTARC, and finally we will have a jam session on ideas for this years activities for our club.
2021
Oct 23, 2021 – 0900-1000 hours approximately WEST RIVERSIDE COUNTY ARES SIMULATED EMERGENCY TEST!
OPEN TO ALL OPERATORS. GTARC HAS BEEN ASKED TO PARTICIPATE. OUR GTARC 2M REPEATER WILL BE ACTIVATED FOR THIS TEST.
• TEMECULA GTARC: 146.805(-) PL:100.00
"THE SET HELPS OPERATORS GAIN EXPERIENCE USING STANDARD PROCEDURES AND A VARIETY OF MODES, UNDER SIMULATED DISASTER RESPONSE CONDITIONS.
SCENARIO: FOLLOWING A MAJOR EARTHQUAKE, A FULL-SCALE ACTIVATION OF ALL LOCAL ARES MEMBERS WILL BE INITIATED USING MULTIPLE METHODS (EMAIL, TEXT, PHONE, RADIO) AND ACTIVATION OF LOCAL ARES RESOURCE NETS ON MULTIPLE REPEATERS. ECS WILL RUN THE NETS FOR APPROXIMATELY ONE HOUR AS A TRAINING EXERCISE AND DEMO, TAKING CHECK-INS FROM ANY OPERATOR WANTING TO PARTICIPATE. ALL OPERATORS ARE WELCOME. NO EXPERIENCE NEEDED. INSTRUCTIONS WILL BE GIVEN." THE GTARC BOD WOULD LIKE TO ENCOURAGE EVERY GTARC MEMBER TO PARTICIPATE. IF YOU KNOW OF HAMS WHO ARE NOT PART OF GTARC PLEASE PASS THIS INFORMATION ALONG. YOU DO NOT NEED TO BE AN ARES MEMBER TO PARTICIPATE. Click here to see pamphlet.
---
June 26, 2021 – 2021 Field Day
This year GTARC has chosen not to sponsor our own ARRL Field Day event. It has been difficult to find a suitable venue due to the pandemic. Also, since the pandemic began, we have been concerned about decreased membership participation ….. But, we are now coming to a more socially inclined season. It is time for us all to leave behind our isolational ways, and get together, responsibly, and have a great time with our wonderful hobby and each other.
So, fortunately, the Menifee Valley Amateur Radio Club (MVARC), has graciously extended to GTARC an invitation to join with them at a wonderful venue for this years Field Day, on Saturday, June 26,2021, 8am-8pm, at La Ladera Park(click for Google Map). An RSVP will be required by Friday, June 18, 2021, if you want to set up your own HF station (limited space for ~3 more), or if you wish to participate in a BBQ/Potluck. If neither, we all hope you will drop by for any amount of time to say hi, see some cool Ham gear, and maybe learn how to, or participate in contest DX'ing,
---
Archives for the "GTARC Triangulator". It was a monthly news letter from our past presidents. They make for good reading, and they give on an understanding of the club's history and philosophy.
Click on the link to view the issue
2018
---
2017
---
2016
---
2015
---
2014
---
2013
---
2012